You being selfish is killing your business. Bold statement, huh? I'll explain it but I want you to realize something, your decision to help people must come first before the money. If not, you're just being selfish. Your business should be about helping people.
Selfish Business
Here's a few things I believe.
God didn't give your dreams of a better life if he didn't want you to realize them.
God has wired certain gifts, passions and drive in you. Not using them is the greatest of tragedies.
Until you take 100% responsibility and accountability for your life, you will never get anywhere.
By you being selfish with your gifts, you serve no one. If your business isn't serving a greater good, is it really fulfilling?
Listen to my video for more on what I mean.
As a life & business coach, I will tell you what you need to hear, not necessarily what you want to hear.
I hope this video and post resonated with you.
Share your gifts. Impact the world one person at a time. Create the life you want.
Live Free and Prosper.
If you found value in this post, please share with your team mates and friends on social media and leave a comment below.
Rik Lepine
rik@riklepine.com
850-218-4269
"I Teach You the Mindset, Marketing and Lead Generation Strategies to Help You Make More Money for Your Small Business!"
P.S. Want to discover how network marketers are learning the latest tactics in marketing, generating leads, recruiting, and getting paid affiliate commissions and residual income?Click HERE!
THE TOP EARNER FRAMEWORK?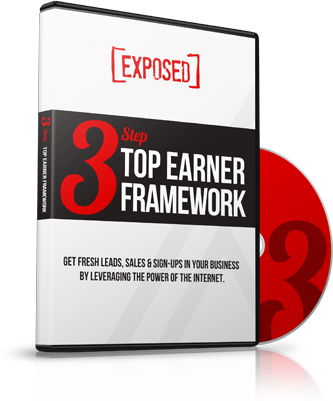 FINALLY Unlock the 3-Step Framework and Learn How to Get Fresh Leads, Sales & Sign-Ups in YOUR Business Leveraging the Power of the Internet.
Selfish Business